Reservations Welcomed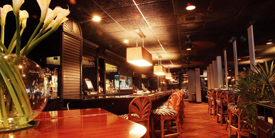 221 Worth Avenue, Palm Beach, FL 33480 (561) 835-3500 MAP & DIRECTIONS
---
LUNCH 11:30am to 5:00pm, Daily
---
DINNER 5:00pm to 10:00pm Daily
---
SUNDAY BRUNCH 11:30am to 3:00pm
OPEN 7 DAYS A WEEK
Special Promotions
 Casual dining on world famous
Worth Avenue
PRINT A 20% OFF DINNER COUPON FOR SEPTEMBER!
CLICK HERE FOR OUR EARLY SUMMER DINNER SPECIAL MENU
5 p.m. – 7 p.m. Three courses with a glass of wine  $35.00
HAPPY HOUR
Daily 4:00pm – 6:30pm
---
PRIVATE PARTIES for 10 to ? click for details
---
Exclusive Ta-boo Polo Shirts, T-shirts, and Gift Certificates! Click here to shop now.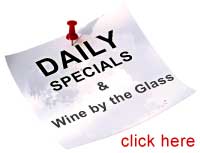 Connect


Follow on Twitter

Join on Facebook